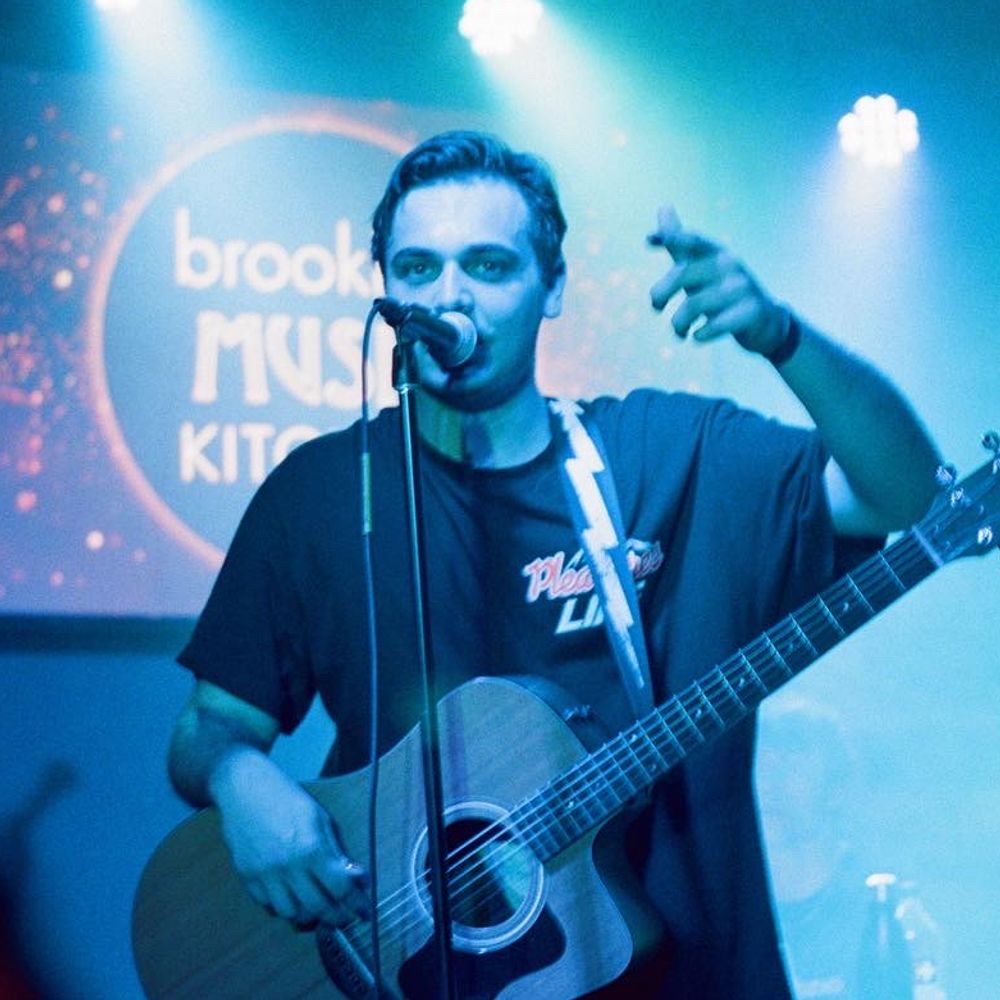 ABOUT COLD BREW
Cold Brew is the solo project for Washington, DC native and currently part-time New Yorker Ian Traphagen. Ian began playing music at the age of 12 and quickly picked up the drums, becoming an integral part of his community by being a jazz and rock drummer. He then learned how to play guitar and sing out of a desire to write his own music.
Once enrolled in New York University, Ian's output became prolific, releasing 2 full length albums as well as a number of EPs, singles, and collaborative projects. Writing and producing all of his own music, Ian has created a musical project that is the truest expression of himself.
In 2021, he released his sophomore LP "Hangover", a stark look at heartbreak and identity which sees Ian at his most honest.
So, sit back, relax, slam back a couple of cold ones and dive into the world of COLD BREW.
"A culmination of thoughts surrounding the world around him, past relationships, and life itself; this sprawling album is guaranteed to have a song that personally speaks to you. I was blown away when I first listened to Hangover. The variety of genres including Dark Pop, Rock, and hints of Latin influence really help to emphasize the lost feeling Cold Brew sings about in his tracks."
- Michelle Castillo, Cut It Out Magazine